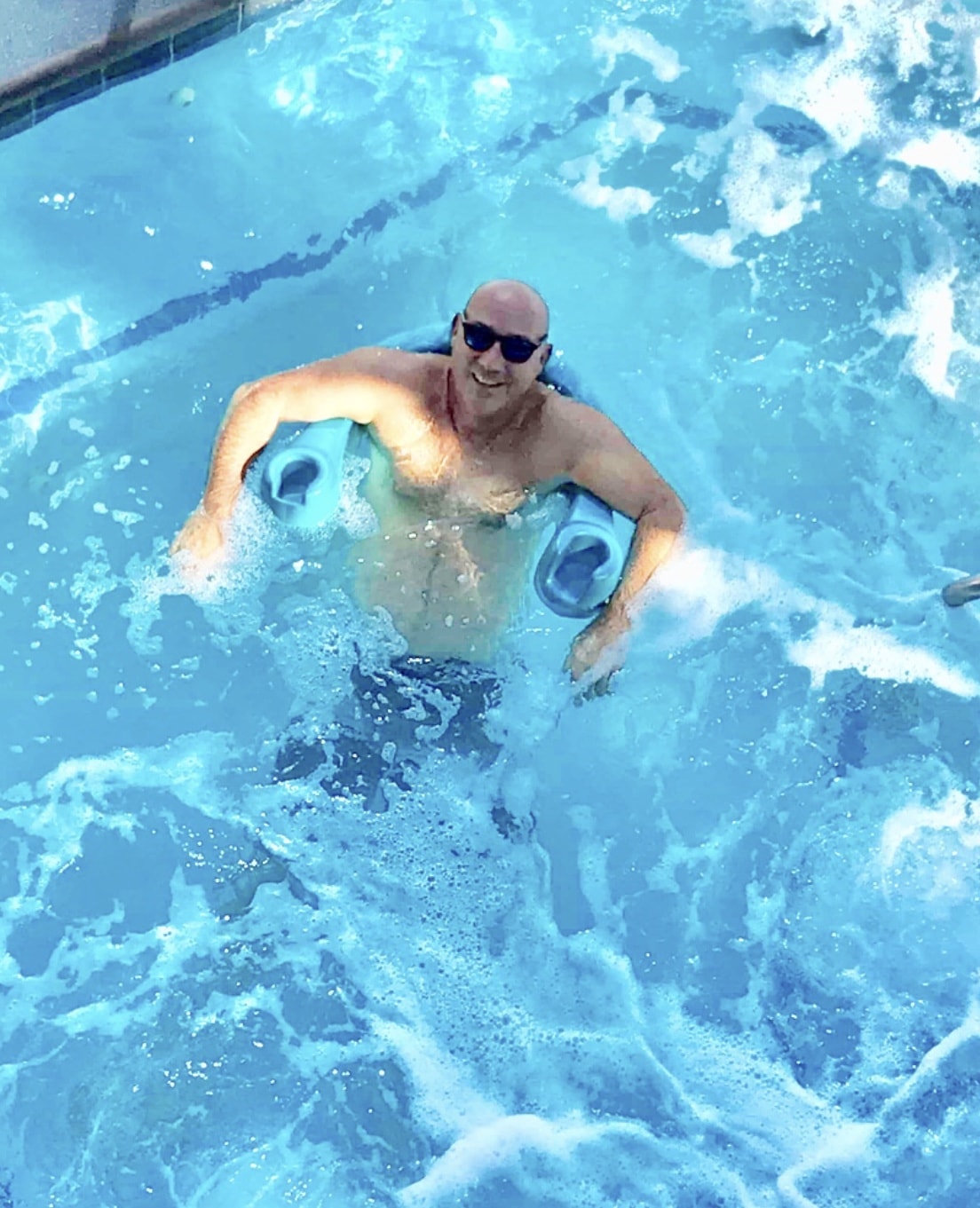 EXPERIENCE ZERO GRAVITY - Go on, you deserve it!
Transform any pool or hot tub into your own personal weightless chamber.  Take the plunge!
Imagine feeling no weight, your entire body just floating as you engage the Float'n Thang with your arms extended in a relaxed position. 
Your body will instantly feel warm and soothing sensations, as the Float'nThang lifts you into a sense of weightlessness.   
A supple, yet firm headrest and built-in beverage holders accentuate the Float'nThang making it the Ultimate in Luxury Flotation.
The soft, solid closed-cell foam needs no inflation translating to a no maintenance float that drys in seconds.
Ask about the 10 amazing stretches from head to toe, only done with the custom designed Float'nThang®